SEARCHING FOR HIGH STRENGTH
CEMENT BOARDS FOR YOUR INTERIORS?
Not Sure Which One Is Right For You?
Cement Board Panels are ready-to-install dimensionally stable boards, used as a premier building material for walls, ceilings, and partition systems in Residential, Institutional, and Commercial structures. Cement boards, cement bonded wood particle boards or Cement fibre boards help you create interiors that the world looks up to.
Know More About The Fiber Cement Board Price, Their Availability And Samples. Please Fill The Form Below & Our Experts Will Call You.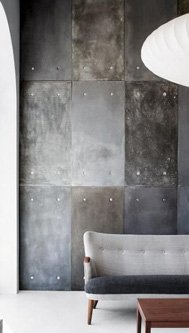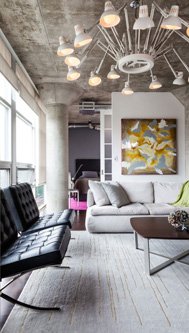 9 Reasons Why To Use Cement Particle Board or Fibre Cement Boards?
Easy to cut, Mount and Install.
Non-Messy, Time saving, Dry construction work
Freedom to paint in any Finish.
High Durability & Fire Resistant
Great Sound Insulation
Termite and Fungus Free.
Environment Friendly
High Water and humidity resistance
High Loading Bearing Capacity
SPECIFICATIONS
Cement Board Type
Properties
Applications
Fibre Cement Board (FCB)

Durable and impact resistant.
Resistant to fire, moisture, and decay.
Can be printed on.
Relatively easy to handle due to low weight.

Exterior and partition walls.
Flooring, underlay, and tile-backing.
Prefabricated houses.
Façades, weatherboard, and cladding.

Cement Bonded Particle Board (CBPB)

Durable and impact resistant.
Resistant to fire, wood-boring insects and fungi.

Prefabricated houses.
Roofing, shingles, and shales.
Exterior and partition walls.
Soffits, ceilings, and architraves.
Façades, weatherboard, and cladding.
Kitchens, Wardrobes & Toilets
How To Use Cement Board in Simple Steps
Cut the Cera Board according to the dimension of your interior.
Place the Fibre Cement Plank over GI/MS partition or ceiling frame and fix it with self-drilling screws.
The joints are finished with jointing compounds to give a smooth seamless finish.
The surface is ready to finish with your choice of paint, tiles or any other decorative finish.
To Know More About Fiber Cement Board Price, Please Talk To Our Expert By Filling This Form.
37+
Years of Industry-Leading Solution Provider
10500+
Satisfied Customers
59000+
Installations across India
635+
Projects with Architects and Interior Designers
Why Choose Unidus?
Unidus for the last 37 years has been providing the latest and the most innovative building products and solutions Like False Ceiling, Acoustic Solutions, Glass Wool Insulation, etc. The products like the Cement Planks are high durable, cost-effective, environment-friendly and non-hazardous material to work with.
Partition Board starts @ 32/sft for Total Material Onwards.
Installation @ 10-15/sft extra.
Largest Stock of Cement Boards in Delhi NCR.
Get Free Brochures and Samples on calling.
Ready Stock and Quick Deliveries
To know More About Cement Boards Don't Miss This Video
Ramco Hilux Fibre Cement Board
Everest Fibre Cement Board
Bison Panel Cement Bonded Particle Board
Aerocon Fibre Cemet Board
One of India's most experienced, oldest and well-stocked Partition Suppliers.
Honest Pricing with 100% Transparent knowledge sharing.
Ready Stocks of more than 12 lac square foot Ceilings & Partitions
Guaranteed Savings of up to 30% on purchase Gypsum Board, Cement Fibre Board, Calcium Silicate Board, Ready Made Walls and other Partition Systems
Free Consultation by Drywall Partition Expert worth 2500.
Up to 25% Faster Installation by Trained Teams.
We are a Trusted Gypsum Wall Board Partition Solutions Provider and Distributor who provide solutions from various Gypsum Board Partition companies like Gyproc, Everest, U-Tone, USG Boral, Aerocon, Unisteel, Hilux, Visaka, Bison, and Shera.
Solutions for Hotels, Restaurants, Corporate offices, Homes, High Rise Apartments, Libraries, Multiplexes, Factories, Shops, Showrooms, Pharmaceutical, Healthcare, Banks and many more.