Looking For Plain & Seamless Finish Gypsum Board False Ceiling?
But Are Not Sure What To Do Or How?
Gypsum board false ceilings are replacement for traditional Plaster (POP) ceilings and can be made in various designs and finishes as suitable to your interiors and preferences. Steps, coves, curves, and various designer ceiling options can be easily achieved using this system. Convert mundane into modern using Gypsum board false ceiling to give a neat & sleek look to your living areas.
Get New Product Ideas, Costing, Inspiration, Installation Tips, And Talk To A False Ceiling Expert.
Gypsum Board False Ceiling Features And Advantages
Easy to cut, Mount and Install.
Non-Messy, Time saving, Dry construction work.
Better Thermal Insulation
Freedom to paint in any Finish.
Great Sound Insulation.
Termite and Fungus Resistant
Environment-Friendly
Decorative / Aesthetic Interiors
Concealing pipes, wires, services, etc.
Superior Light Reflectance.
Energy Efficient Interiors.
Give a clean and sleek to the entire space.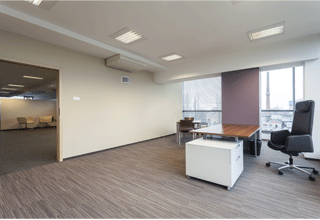 PERSONAL CABIN
CONFERENCE AREA
COWORKING SPACE
37+
Years of Industry-Leading Solution Provider
10500+
Satisfied Customers
59000+
Installations across India
635+
Projects with Architects and Interior Designers
Why Unidus
It helps you to choose the right product for the right place.
Quality control of the raw material and technical specs.
Advice on maintenance and replacing the systems.
In-depth knowledge of the installation of the product.
Reliability on the right price and warranty of the products & systems.
Knowledge of the latest designs, technology, brands and their benefits.
Access to the latest samples and catalogs for choosing the right product.
Acoustic Gypsum Ceiling options for improving the utility and quality of the space
For Any Product Inquiry, Samples Or To Know The Gypsum Board False Ceiling Price Please Fill The Form Below
RELATED PRODUCT CATEGORIES