LOOKING FOR AUDITORIUM CEILING TILE DEALERS?
Want To Know More About Soft Fiber Or Glass Wool Ceiling Tile?
Get The Latest Catalogs, Design Range And Prices. Quicky Fill The Form To Also Talk To An Expert.
SOFT FIBER GLASSWOOL FALSE CEILING TILE DESIGNS
Available in 15 mm thickness with Square + Micro Look Edges
Made up of using high-density glass fiber with a decorative face covering and tissue cloth lining in the back. Glass wool Fiber ceiling can be used in auditoriums, cinema halls, home theaters, libraries, open-plan offices, conferences, and meeting rooms.
We Are Studio Acoustic Ceiling Tile Dealers
Benefits of Purchasing Auditorium False Ceiling From Unidus
100% transparent knowledge of

auditorium ceiling tile prices.

Ready Stocks of more than 7 styles and 1 lac sq feet

Biggest

auditorium ceiling suppliers

with 0.9-1.0 NRC Products

Guaranteed Savings of up to 15% on

auditorium ceiling rates.

It helps mask the plenum.

The glass wool ceiling system is fast and easy to install in a standard suspension system.

Framed panels create seamless visual; no need for painted grid

Black glass wool ceiling tile will give a seamless finish with Unisteel T-grid.
Explore More Options From Leading Black Glass Wool Ceiling Tile Suppliers in Delhi And Download The Complete Brochure For Your Reference Down Below
Fill The Form Below To Know The Complete Auditorium Acoustic Panels Prices
Watch The Videos Below To Know More About Auditorium Acoustics Ceiling suppliers
37+
Years of Industry-Leading Solution Provider
10500+
Satisfied Customers
59000+
Installations across India
635+
Projects with Architects and Interior Designers
Why Trust Unidus?
India's Largest Range of False Ceilings and Suspension System.
Honest Pricing with 100% Transparent knowledge.
Site environment condition mapping by specialized knowledge-based Tool.
Up to 60% Higher durable products.
Ready to ship stocks of more than 12 lac square feet.
Up to 25% Faster Installation by trained teams
Develop the largest community network around Architects, Interior Designers, Dealers, and Contractors.
Free Consultation by False Ceiling Specialists worth 2500.
Guaranteed savings of up to 30% on the cost.
Unidus is the biggest Distributor as well as Manufacturer of Interior Building products across North and Northeast India.
Solutions provider for various brands companies like Armstrong, U-Tone, Gyproc, Unisteel, Everest, Aerolite, Visaka, USG Boral, Bison, Up Twiga, and Spin Decor.
Specialized False ceiling solutions for Hotels, Restaurant, Corporate offices, Multiplexes, Auditoriums, Factories, Warehouses, Shops, Showrooms, Banks, Pharmaceutical Centers, Schools, and other commercial spaces.
Our website articles have featured on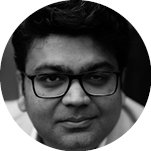 Saharsh Khaitan
Director, Durian Industries
"I was delighted by the wide range of products and indepth knowledge of the team about each and every product. for suspended ceilings, I don't need to worry about my projects, Unidus is a reliable Ceiling Grid Manufacturer and Distributor."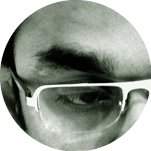 Ashim Srivastava
Principal Architect at Allied Design Studio
They helped my client save 20% on their cost , project went off well and on time , infact they suggested us 150 designs and helped us choose the right products. I am sure that Unidus is an established ceiling tile distributor for almost all major Ceiling tiles types.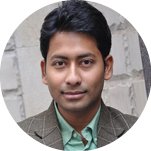 Aditya Dugar
Managing Director, Gem Stone Impex
"After I visited their showroom, I realised I have come to the right place. All options and ready stock made helped me save a lot of time and money. Now we have a strong metal ceiling tiles supplier "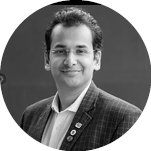 Abhinav Aggarwak
MD, Kroma Exhibitions & Digital Services
I had to design a home theater, where controlling audio and light was a major challenge, they helped us from 25 material and design combinations of acoustic ceiling tiles and helped us save 35% in cost. Their prices of grid ceiling tiles price and even gyproc false ceiling cost is amongst the best in the market.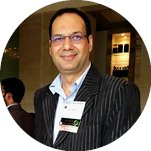 Anuj Sharma
Customised Premium & Promotions
"Our project was delayed by 45 days , quick decision on the right ceiling for every different space and even faster despatch and installation made up for all the lost time, and we saved 35% money over our existing supplier. Very honest opinion and prices" :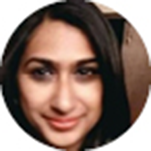 Ankur & Vineeta Dassani
Director at Total Interior Solutions
"We are sure that the best value for money for our Commercial renovation Project were False Ceilings & Dry Walls from Unidus Associates. Right from Choosing the Right Ceiling based on their GECAS system and different options for different areas of the warehouse, factory and office was stress-free and smooth, only because of the passion and experience of Siddharth and his team. Their professional approach, deep knowledge and choice of products and solutions was nearing perfection. We ended up saving upto 20% in cost for our clients and that too with minimal involvement. We will be back for more, soon !"
Acoustic Polyester Fiber Board