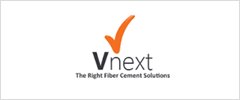 VISAKA
Need visaka Boards, And Tiles? Please Fill This Form We Would Love To Help You With the Catalogs, Designs, Photos, prices, Installation Advice.
Visaka Industries manufactures cement fiber-based building boards Visaka Fiber Cement Board is lightweight cement boards that are non-combustible. V-Board provides good insulation and low thermal conductivity. It is manufactured using cellulose fibers and through the autoclave process. Available in various thicknesses V-Board from Visaka has varied applications like Wall Partitions, False Ceilings, Mezzanine floors, Wall Back Lining, Prefabricated building systems.
Unidus is an established v board dealer and distributor in North and Northeast India with 37 years of experience in distributing high-quality building products.
Watch Vnext Fiber Cement Board Video For Your Reference

Want to Get Advice About Cement Board Options? Fill This Form To Book An Appointment And Get A Quote!
LET US HELP YOU TO FIND OUT
If you'r looking for Visaka board dealer, we are the answer. Please contact us for Visaka Fiber Cement Board Price, Visaka v board price, V board cement sheet price and Vnext fiber cement board price We will be happy to help.
37+
Years of Industry-Leading Solution Provider
10500+
Satisfied Customers
59000+
Installations across India
635+
Projects with Architects and Interior Designers
WHY CHOOSE UNIDUS?
Unidus is a reliable gypsum false ceiling supplier in Delhi NCR and Northeast with 100% transparent knowledge of gypsum ceiling tile prices.
Up to 25% faster installation by Trained Teams.
Ready Stocks of more than 1200 sq ft of acoustic gypsum false ceiling and more.
Largest perforated gypsum false ceiling dealer.
Guaranteed Savings of up to 15% on gypsum false ceiling cost.
Up to 60% higher durable & quality products.
We are able to serve a huge community of contractors, dealers, architects, interior designers and decorators in providing decorative ceiling tile in all India.